Sanwa META MDS
Magnet Pump For High Density Slurry
-Handles High Density Slurry Liquid (Solid Grains).
-The Series Covers Wide Capacity Range 2.2 To 22 Kw Motor Capacity.
-The Magnet Drive Is Perfectly Supported As The Sic-D Bearing Is Used As Standard.
-Easy To Disassemble And Reassemble.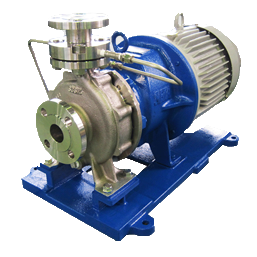 Features
The Separator Can Be Removed By Unscrewing And Removing The Mounting Bolts, Without Removing The Pump Housing From The Base. Only Element Can Be Replaced If It Is Stuck By Slurry, Is Damaged, Or Becomes Worn.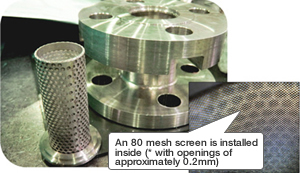 Specifications
-Frequency(Hz) 50
-Maximum Total Head(M) 80
-Maximum Capacity (L/Min) 1600
-Maximum Operating Temperature (C) 150
-Minimum Operating Temperature (C) -30
-Liquid Maximum Specific Gravity 2
-Liquid Maximum Viscosity (Mpa S,Cp) 300
-Design Pressure(Mpag) 1.0(221,420),1.6
­-Bore [Suction X Discharge](Mm) 25×20 To 100×80
-Pipe Connection (Flange Standard) JIS 10K RF, ASME 150LB RF
-Impeller Type Open
-Motor Output 1.5 To 22kw
-(Synchronized) Rotation Speed (Rpm) 1500,1800,3000,3600
-Pump Material SCS14(SUS316)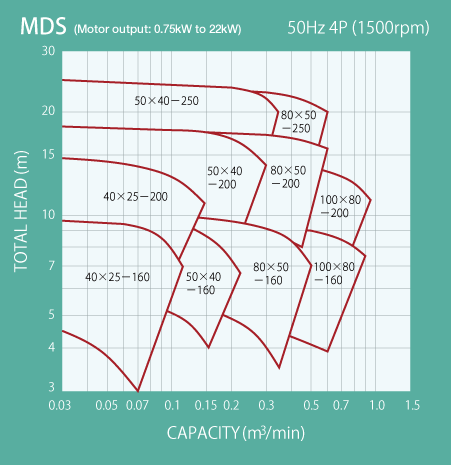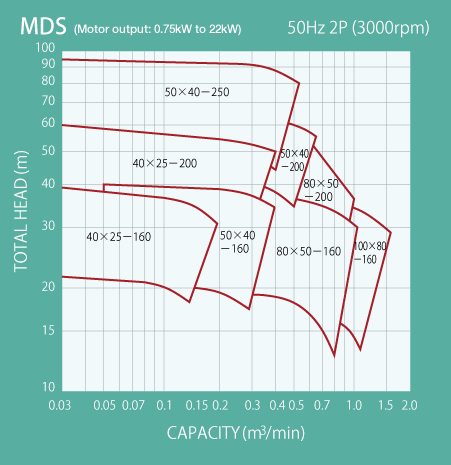 Expanded The Selection Range