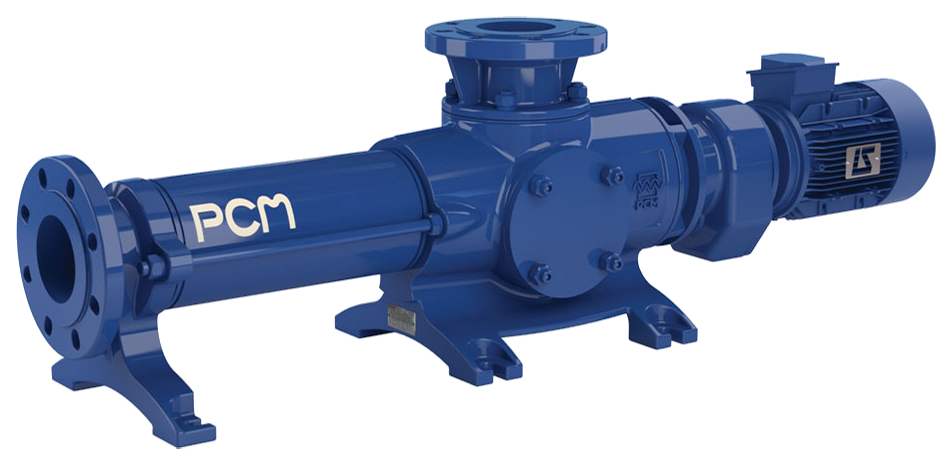 PCM ECOMOINEAU M ENERGY EFFICIENT PROGRESSING CAVITY PUMP
-Fixed stator
-Floating stator
-Also available with hopper
Advantages
Advantages
-The seal can be changed by simply disconnecting the drive.
-The shaft line (rotor, coupling rod, driving shaft) can be removed without disconnecting the pipes.
-The integrated version comes with a smaller diameter, self-positioning mechanical seal.
Performances
-Maximum flow rate: from 0.3 m3/h to 180 m3/h /from 1.32 à 792.5 US GPM
-Maximum pressure: 24 bar / 350 psi
-Maximum temperature: 120°c /250°F
-Particle size: 40 mm / 1,57 inches